Sometimes, some cool ideas come out of being limited by what you're currently able to do.
A while ago I was having a pretty bad day and wasn't able to get out of bed. Frustrated and craving the opportunity to be productive/creative, I figured I'd throw together some thumbnail sketches of generic RPG monsters. I ended up with twelve of them (3 humanoid, 3 flying, 3 farm animals, & 3 squidgy things). I figured I could one day make these characters in 3D, and each group could share a bone structure, and animations.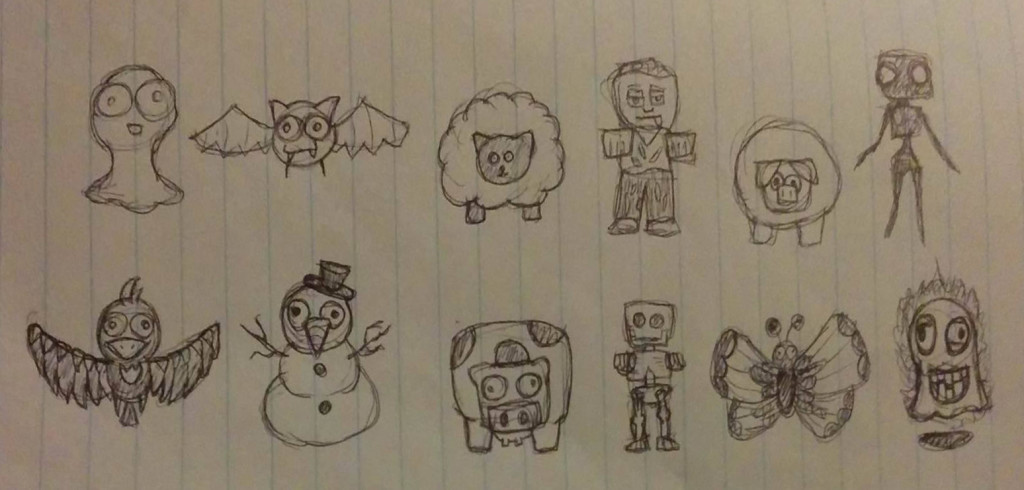 Two months later and those characters are now fully sculpted and painted! It's not a neat job by any stretch of the imagination, I'm actually fairly new to sculpting, but not needing to worry about topology (thanks Dyntopo!) was invaluable in trying to get the shape right. The next step is to make low-poly versions of them ready for rigging and animation.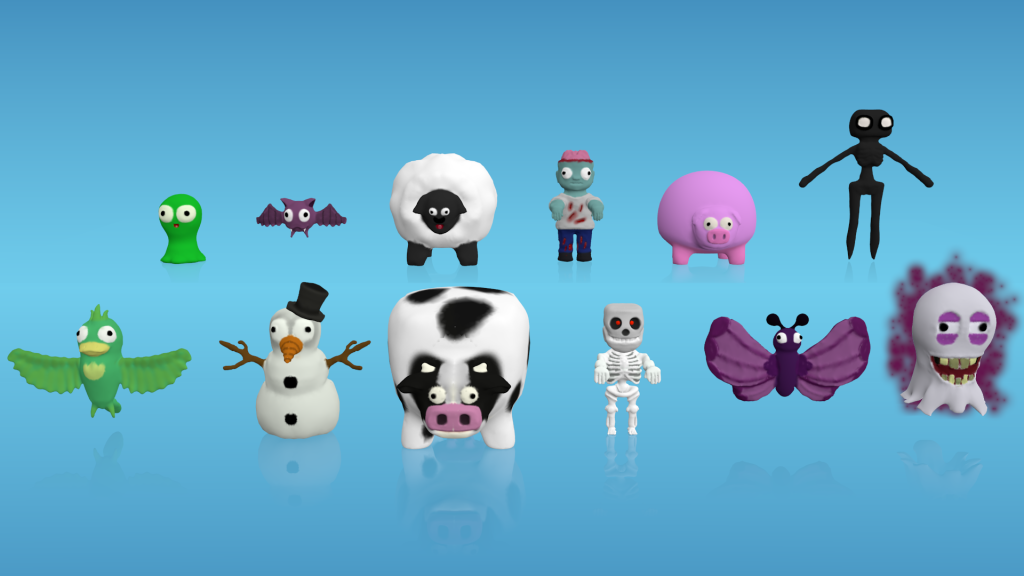 Sometimes it can be hard to get started on a project, having the sketches really helped me stay on track. I'm not that good at drawing, but I think I should try sticking to it a bit more, much easier to throw around ideas than trying to do the same in 3D.
Update: I did get round to making the low poly versions a few weeks later, plus rigging and animation too!